Cureline has formed strategic partnerships with industry leading providers, offering an integrated portfolio of standard and custom services for drug discovery and development. Together with our partners we provide cost- and time-effective solution for:
Standard and custom procurement of Normal and Diseased Tissue and collection of Blood/Serum/Plasma from naive and treated patients for all major indications
Regulatory submissions and protocol approval
Clinical site selection, qualification and training
Collection, transportation and storage of Biospecimens
Convenient access to our samples and services through worldwide Cureline Distributors

The current products on the market are designed to keep donor organs/tissue biopsies/therapeutic cells preserved and viable for up to 24 hours, after which time they usually die. For keeping organs, tissues and cells in a viable state during storage/transport by plane, train and car, Aqix Ltd have developed a unique product, AQIX RS-I®, which gives up to 72 hours of storage/transport time for all types of human biopsied tissues (especially valuable for deliveries to international destinations). It can currently only be used for laboratory research purposes only. It is used in the storage and transport of cells and tissue biopsies and normothermic perfusion of tissues and non-transplantable,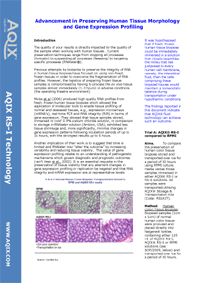 human donor organs for use in new drug design bioassay investigations.
Advancement in Preserving Human Tissue Morphology and Gene Expression Profiling. We are glad to present you the most recent effort of our strategic partner AQIX® Fluid Technology.
---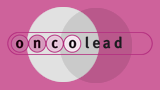 Oncolead utilizes its expertise to work with large 100-400 cell line panels. We perform screening in selected cell panels, analyze the dose response parameters (e.g. IC/GI and slop values), link activity profile with cell mutation status, and further compare the profile of the candidate drug to the profiles of thousands known anticancer agents. Our standard 90+ cell line panel is the most cost effective and fastest approaches to characterize earlier stage anticancer agents.
In addition, Oncolead provides complementary tests by using selected cell lines or even complete cell panels. We offer combination studies with more than 500 combination pairs, detection of drug tolerance, drug treatment for up to 4 weeks at diverse schedules, and cell cycle analysis. We focus our efforts on results interpretation and assist our customers with tailored data analysis and consulting.
---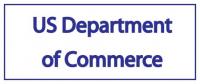 For American companies that are planning to make the first export sale or expand to additional international markets, the U.S. Commercial Service offers the trade counseling, market intelligence, business matchmaking, and commercial diplomacy you need to connect with lucrative business opportunities. The sound trade finance and insurance strategies are developed to align with a particular business objectives and help completing the export transaction.
---

The Biorepositories and Biospecimen Research Branch (BBRB) of the NCI, NIH, provides leadership, tools, resources, and policies in biobanking for the global biomedical research community, to enable translational research and precision medicine for patients. BBRB develops biorepository standards and facilitates Biospecimen Science studies that form the basis of evidence-based practices to guide clinical cancer research and other biomedical studies which utilize biospecimens.
---

Streck develops and manufactures products for clinical and research laboratories. Cell-Free DNA BCT® (streck.com/cell stabilization) is a 10 mL blood collection tube with a formaldehyde-free preservative that stabilizes white blood cells, preventing the release of genomic DNA, allowing isolation of high-quality cell-free DNA. Samples collected in Cell-Free DNA BCT are stable for up to 14 days at room temperature, allowing convenient sample collection, transport, and storage. For Research Use Only.
Cell-Free DNA Urine Preserve (streck.com/cell stabilization) is a formaldehyde-free liquid reagent that stabilizes cfDNA in urine. Samples treated with Cell-Free DNA Urine Preserve are stable up to 7 days at 6 °C to 37 °C, allowing for convenient transportation and storage.
---

Cureline has established business and collaboration relationships with local and global blood donation centers in the USA and other counties allowing us to procure fresh blood specimens from healthy donors and patients with clinically symptoms. One of the local centers, the Stanford Blood Center, provides access to thousands of pre-qualified donors.
---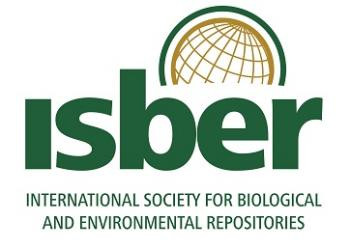 Cureline is a long-term member of the International Society for Biological and Environmental Repositories (ISBER) and actively participates in the biobanking community development. ISBER is a global biobanking organization which creates opportunities for networking, education, and innovations and harmonizes approaches to evolving challenges in biological and environmental repositories. Since 2008 Dr. Olga Potapova, a CEO and Scientific Director of Cureline Group, is working closely with the ISBER administration and members on providing expertise for development of the Best Practices for HBS Biobanking and promoting them for broad range of clinical centers and biobanks collaborating with Cureline.
---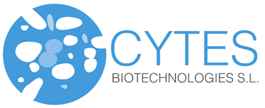 Cureline provides access to the USA-based companies to Cytes Biotechnologies products based on human and animal liver cells and cell medium solutions for in vitro experiments.
---

Scientist.com is the world's largest AI-powered marketplace for medical research. Cureline also help scientists discover medicines in less time and at lower cost.
---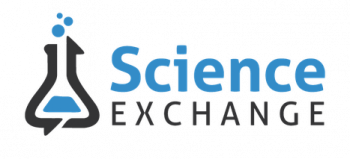 The Science Exchange mission, then and now, is to make the impact of scientific discoveries available to every organization on the planet, and Сureline has helped and will continue to do so.
---